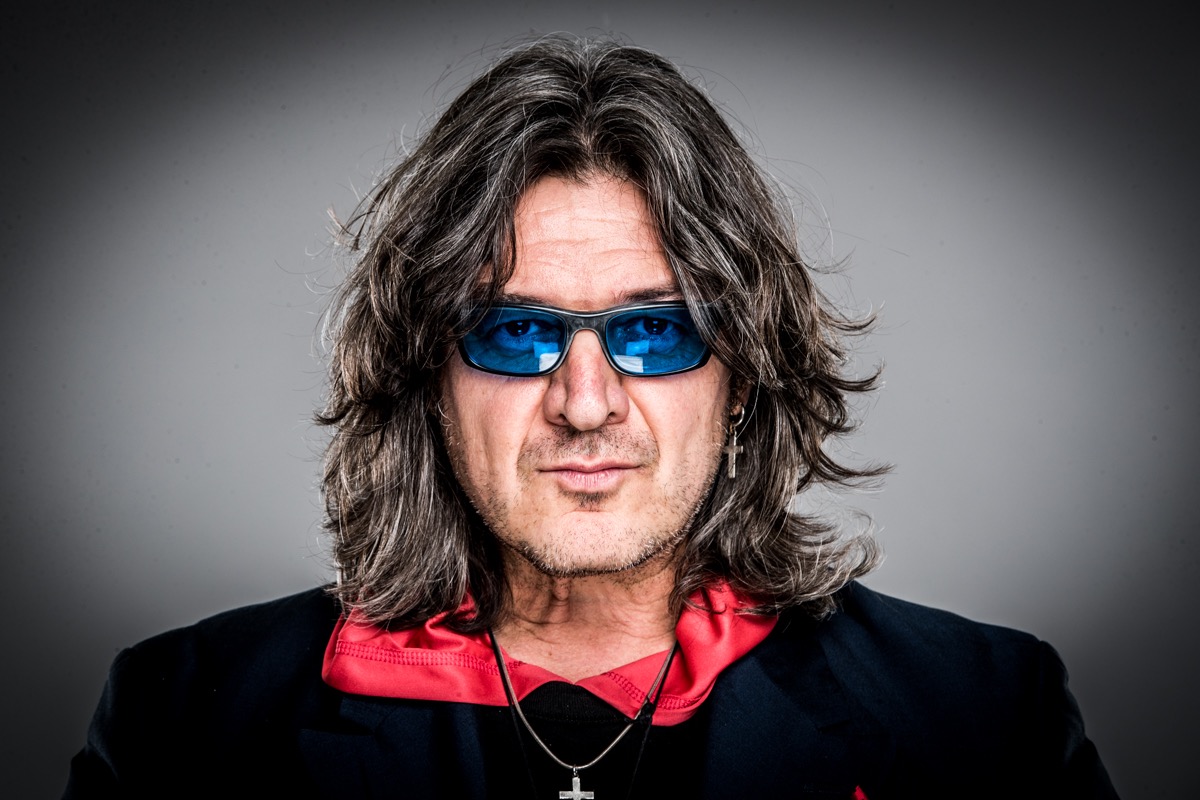 Journalist, broadcaster, presenter.
Body of Work:
A respected and resonant voice in fight sports in print, radio and television.
With over three decades in journalism – 30 years with The Telegraph, 20 years on radio with TalkSPORT, as well as two decades working on television with BBC iPlayer, BT Sport, FOX, ESPN, Setanta Sports – Gareth has become one of the go-to voices on boxing and has also pioneered mixed martial arts into mainstream coverage.Aside from his award-winning writing, as on-air talent, Gareth has presented over thirty documentaries on the biggest names in MMA for BT Sport, while co-hosting and presenting hundreds of hours of live and recorded weekly studio shows, some with a studio audience.
Work as a voice artist includes being a boxing analyst on live broadcasts on record-breaking nights at Wembley Stadium and The Millennium Stadium, hosting studio shows on the biggest platforms, as well as being a host on hundreds of podcasts for FOX, ESPN and TalkSPORT.
A storyteller by nature, Gareth found himself drawn to fight sports by the narrative of its protagonists, and the triumph of the human spirit in an often unforgiving and brutal environment.
The British-educated journalist's wider work includes prominent roles in the documentary movies Pistorius (Release September 2018), Manny The Movie (Directed by Academy Award Winning Leon Gast), Mr Calzaghe (Western Edge Pictures) the Tyson Fury documentary series on ITV and acting roles in Journeyman (Paddy Considine).
Gareth brings a distinctive perspective, passion, humour and insight, has a huge contact resource direct to the most influential figures and fighters, and an instinct and knowledge reaching deep into the fight sports business in both boxing and MMA.
Story of Work:
Daily Telegraph/Sunday Telegraph/Telegraph.co.uk, Boxing & MMA Correspondent.

Telegraph Magazine, Contributor

Fighters Only Magazine, Consultant Editor, lead story writer and columnist

The Ring Magazine, Columnist

Talksport Radio presenter, co-host, analyst, correspondent on Fight

Club & other shows.

William Hill boxing presenter, UFC podcast presenter
Podcasts:
Fighting Spirits with Gareth A Davies
UFC Buzz Podcast William Hill
UFC World Podcast for ESPN
UFC Podcast for FOX Sports
Television:
Bellator MMA, analyst on Spike, Paramount Network, BBC iPlayer
BT Sport, UFC Presenter 2013-2016
ESPN (international MMA correspondent) with MMA Live Show
Setanta Sports Ultimate Talk (UFC show) June 2008-July 2009.
Telegraph TV, videos and presentations on boxing/MMA/paralympics/polo
PFL MMA on ESPN/Channel 4
Unified Promotions lead presenter on BBC iPlayer
UK Television Appearances:
Sky Sports
Sky News
BBC Breakfast
BoxNationTV
Channel 4
CNN
BBC iPlayer
Al-Jazeera World
UK Radio
TalkSPORT
BBC World Service
BBC Radio5Live
BBC Radio 4
US Television Appearances:
Fox
ESPN
CNNBC
Versus
Fuel TV
HBO
Las Vegas News Channels
Awards:
2005 – International Paralympic Committee Media Award (The Daily
Telegraph) Print Media, "Exceptional coverage, and depth of
understanding" of Athens Games
2009 – International Paralympic Committee Media Award (The Sunday
Telegraph) Print Media, "Breadth and depth of coverage" of Beijing
Games.
2013 -International Paralympic Committee Media Award (The Daily
Telegraph) Print Media, "Exceptional coverage, and depth of
understanding" of London Games
Nominations:
Sports Journalists Association: Sports Story of the Year
'The Plight of Puskas' (2005), Internet Sports Journalist of the Year
(2010), Specialist Sports Correspondent (Boxing) 2016, 2017, 2018.
Movies:
Mr Calzaghe (Documentary, as Gareth A Davies)
Manny The Movie (Documentary, as Gareth A Davies)
Journeyman (actor)
Pistorius (Documentary, as Gareth A Davies)