Fedor "The Last Emperor" Emelianenko returns to fight in Moscow under the Bellator MMA banner on Saturday, October 23  as the promotion holds its first-ever event in Russia, at the VTB Arena and with the greatest heavyweight mixed martial artist of all-time headlining the event.
Emelianenko's opponent, along with additional matchups, and telecast details will be announced in the coming weeks.
"I have had the pleasure of working alongside Fedor for 12 years and nine of his fights during his time with Bellator and Strikeforce," said the VIACOM-owned fight league's President Scott Coker. "It's an honor to bring him home to compete in front of his fans who have followed his entire career. In addition to Fedor, we will showcase BELLATOR's deep roster of Russian talent and put together a historic card for our first trip to Russia on Oct. 23."
The great heavyweight fighter told GarethADavies.com: "For us it's a very big event. We're very excited to host it. It's going to be great. It's going to be the best fighters from Russia and the Russian public are waiting," explained Fedor E in an exclusive zoom chat on the announcement.
Fighting in Moscow has always been an enormous sense of pride. "It's more responsibility so I feel more jittery, nervous. I'm very happy for the fans who get to experience this event and root for their fighters. Usually they only see the fighters on the tv but now they get to see it live," added the great fighter who for a decade dominated MMA's blue riband division across the planet.
Is it a greater pressure because he is older ? "Of course the guys I'm going against are getting a little bit younger but I always get pleasure when I best the young guys. Because of my age I start to prepare and start my camp a little bit earlier so I'm prepared. I'm able to come to fights in the best shape I can do for my age."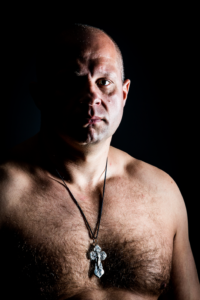 What Emelianenko has done, however, is mentor and train a legion of young fighters with Vadim Nemkov, one of his proteges, having recently claimed the Bellator MMA light heavyweight crown. "I'm very happy and pleased we have Nemkov as champion now," added Emelianenko. "Anatoly Tokov is close to a title fight.Valentin Moldavsky is fighting for the interim [heavyweight] title. I'm very pleased to be a role model for those guys and paving the way into Bellator."
Does he indeed get more pleasure from their success than he even experienced in his career ? "Yes I'm very happy and I get a lot of pleasure from their success. I know they're following in my footsteps and I'm very pleased and excited to see what they can bring. It shows all our techniques and it's amazing."
Fedor has never given anything other than respect for other fighters, but does he believe that the heavyweights today could learn from the great era of the past ? "I don't really know, I like to rewatch the old fights. The guys know how to finish beautifully and you've got to know that. Right now people winning by points, finishing is a beauty. You've got to know how to finish beautifully."
Typical of the great Russian legend. Nothing changes.
Widely regarded as the greatest heavyweight in mixed martial arts history, Emelianenko will return to the Bellator cage for the first time since his dominant first-round TKO victory over Quinton "Rampage" Jackson in 2019. For the record, he carries an illustrious career that has seen him earn 30 stoppages in his 39 victories over legendary opposition. The former PRIDE FC heavyweight world champion will be fighting in Russia for the first time in five years. A four-time combat sambo world champion, "The Last Emperor" put together an insane eight-year unbeaten streak on his way to becoming an international MMA icon.
---
Tickets for Fedor's highly anticipated return home are on sale now and can be purchased at Kassir.ru
---
BELLATOR returns to action later this evening as Team Fedor's Valentin Moldavsky (10-1) vies for the Interim Heavyweight Championship against No. 1 ranked Tim Johnson (15-6) at BELLATOR 261: Johnson vs. Moldavsky. Tonight's event will air live in the UK on BBC iPlayer from 11:30 p.m. BST, on SHOWTIME at 9 p.m. ET/6 p.m. PT in America and live on OKKO Sport in Russia.