WBC and WBO super-middleweight champion says the description 'black' does not explain who she is
The journey America's Franchon Crews-Dezurn has been on to find herself as a fighter – and a singer – runs deep. What hurts the World Boxing Council and World Boxing Organisation super-middleweight champion is that she does not know where she is from. Her origins matter to her; as does the history of slavery.
"I had to get a blood test to find out where I came from. When I did my family tree I found out Crews was not even my own name, that was my ancestors' slave owner's husband's name," Crews-Dezurn told Telegraph Women's Sport. "That was the house he belonged to. Anyone not from here can go back and trace where their family name came from. I can't. I don't know where my family is from."
That residue grows into hardened pain. A numbness. "That feeling is passed through generations, it is institutionalised racism. It's a messed-up feeling and you have to suppress that and move on. I have friends who say they're Mexican proud, Dominican proud or Irish proud. Katie Taylor is one of the most famous boxers in the world and she carries her Irish pride with her – her flag.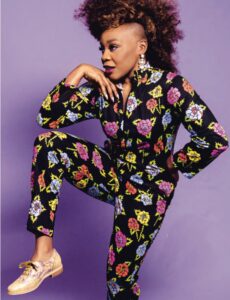 "What is black? Black is a colour, not who we are. That's the name of the movement, but not who we are. My bloodline said I was Cameroonian, Nigerian, Irish and Scandinavian, but can I claim that? Can I get dual citizenship? Where's my culture? In America you have Afro-Germans or in the UK you have Nigerians like Anthony Joshua. His heritage is in Nigeria and he knows that. In America we just don't know – and it hurts."
They are powerful words from the fighter who has spent her childhood "feeling different". "In the situation we're in as people of colour, we've been open minded in trying to mend the relationship," she said. "We've been segregated and integrated. We've peacefully done all these things. The way the world is changing, though, the multicultural new world, people see us as their people now."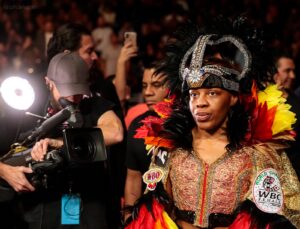 That mood which has swept across the United States and then globally in the wake of the protests at the death of George Floyd is emblematic of the issues of race in society. It must be acted upon, says the 33-year-old from Virginia.
"The people in power still have this old-school mindset. Putting titles on everyone, dividing everyone. My husband and I talk about the situation all the time. It's not about the protests or the message, Black Lives Matter is a trigger word for America," she says.
"Because it's not that all lives don't matter, this is something we already know, but in order for our survival and our pain to be heard we have to say those words."
Crews-Dezurn reached out on her social media platforms in recent weeks to those who have an issue with the Black Lives Matter movement to discuss it with her. "I want to speak to a racist person. I want to talk to someone who feels when we say 'Black Lives Matter' they feel instantly attacked.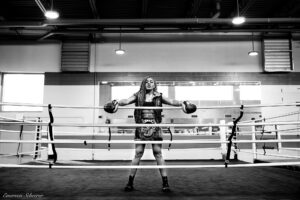 "They have to say 'all lives matter'. We know that. And at the end of the day it's not people of colour's job to teach the people who are racist what it means. We didn't implement that. We didn't create the system or come out and say 'we hate blacks'. We didn't oppress black people so why do we have to teach you about the system you created?"
We pause before her feelings come to the surface. "I'm sorry because I might get emotional because this movement is traumatic and it does trigger for both sides – people who oppose and support it. We're in a situation where you have to face the truth."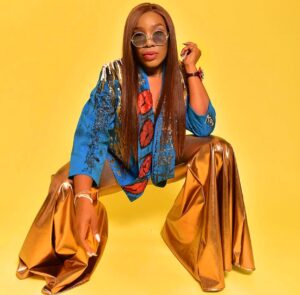 Crews-Dezurn claims she has always been a fighter, her hunger for battle down to two things; a natural rebellious streak triggered by the feeling of being different to other girls at school and, two, growing up with three brothers. As she got older, Crews-Dezurn not only worked out in the boxing gym, but signed up for the talent show American Idol. Sadly, though, Crews-Dezurn's shot on the show coincided with her mother falling ill with a chronic kidney disease and the two of them watching her audition in a hospital ward.
"I actually declared on that show that if I wasn't on American Idol, I would be the middleweight champion of the world. Fast-forward to now and I'm the super-middleweight champion of the world," she said.
Crews-Dezurn still sings a little now, and hopes to release an EP this year.
We return to discussing the Black Lives Matter movement, which also has its place in the boxing world. "How I use my platform to show what's going on shows, I believe, that love does conquer all. Look at me. I went into my fight before last on Mexican Independence Day into an arena full of boos, but by the time I was finished fighting people loved me. They saw past the black girl, they saw there's a fighter there. People saw my heart and saw who I was.
"As people of colour we have to acknowledge ourselves and how we can be better in certain situations, we have some growing to do. But as far as everyone else, they need to give us more credit because we're humans. What do we tell our biracial kids? Kids have to pick a side? That's not fair. I hope something great comes from this movement."